February's come back around, and now it's time to start coming up with Valentine's Day gift ideas once again! This time of year can be challenging, full of stress about whether you'll get the right items or how to create the perfect date. To simplify your shopping, it's best to start with one of your lover's most cherished interests: cats.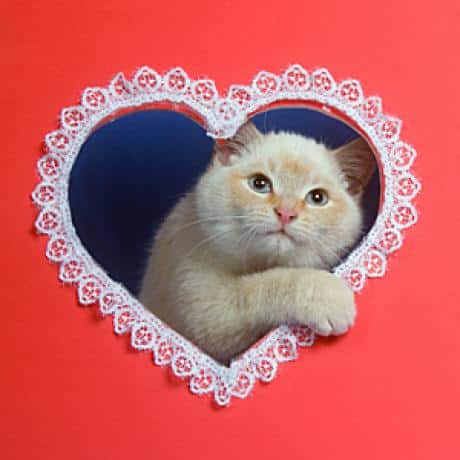 You've come to the right place for personalized gifts for cat lovers. Whether it's clothing, arts and crafts, and many other cat-themed presents you seek, Purrty Presents is full of adorable and giggle-inducing gifts that'll help you put your love on full display. See the suggestions below to decide which present you're getting your partner for Valentine's Day 2021.

A Fashion-Forward Gift for Cat Lovers
Clothing is always a safe bet when you're getting gifts for the holidays. They're the perfect medium for showing how much you know about someone's interests and style. Whether you're buying for your significant other (SO) or yourself, it's one of the easiest, most reliable gift options.
Plus, you won't be the only one out shopping for stylish outfits, roses, and candy this season. Clothes make up about 18% of all V-Day purchases for those who are coupled up, while 11% of solo flyers plan to treat themselves to brand-new threads on this day, too.
Help your loved one incorporate their love for cats into their everyday look by buying them any of the following items:
Your lover can rock a beautiful pencil drawing on the front of their cozy hoodie. It depicts four adorable kitties enjoying one another's company, dancing and throwing their paws in the air. This sweater is made of high-quality cotton and polyester, guaranteeing comfort for the wearer.
Who says fashion is only for going out? Your lover can keep up their super cute style, even when lounging in the house. These adorable plushy slippers are perfect for warming up the toes and serving as a token of their love for cats. You can choose from two different faces: One with a smirk and twinkling eyes, and the other with an adorable frown.
Funny Cat Gifts for Your Love
It's tough coming up with Valentine's day gift ideas for him, isn't it? You don't want to be overly macho in your gift pick, but you also want to avoid getting anything too generic that doesn't truly represent who he is. In this case, your best bet is to get something that makes him laugh and speaks directly to his sense of humor.
This "Cattanic" Cat Shower Curtain is perfect for that! This home décor item is a hilarious addition to any home, especially newly minted households of recently united lovers. You can share a giggle every day when entering the bathroom and seeing the cat version of the famous Titanic scene on display.
Every time he looks at it, he'll imagine that iconic moment of Jack holding Rose securely at the front of the ship, and her exclaiming, "I'm flying!" The feline depiction of this scene is hysterically detailed, as the kitties are surrounded by glaciers that could sink their "ship" at any moment.
Instead of a lovely redheaded Rose standing at the bow, there is a wide-eyed tabby with her arms stretched wide, taking in the ocean's scenery. The black cat behind her doesn't seem too impressed with the whole situation, but is still along for the ride. Finally, to represent the "I'll never let go" moments shared at the end of Jack's time, a few cheeky rodents frolic in the water around a life ring buoy.
Sometimes it's tough to find a suitable gift for your SO on Valentine's Day. This shower curtain is the perfect option, as it offers the perfect balance of humor, history, and pop culture that nearly anyone can enjoy!
Adorable Quarantine Gift for a Cat Owner
Last year rocked the world in a way that most of us have never experienced. The year was harder than others, and unfortunately, the struggle is not yet over. Since several countries around the world are still in lockdown, consider getting your loved one a gift that commemorates your collective resilience through this time.
This charming Cat with a Mask Figurine is perfect for this sentiment. Several of its features speak directly to many people's realities during the COVID pandemic:
The kitten wears a mask, one of the most widely used symbols representing efforts to "stop the spread." It is also the most important personal protective gear health experts advised civilians to wear.

The kitten's camera is an excellent representation of how many people chose to spend time alone in nature and capturing the scenes on camera throughout the lockdown. Since large indoor gatherings were temporarily disallowed, safer outdoor activities jumped by about a 12-15% jump in some areas compared to last year!

The cat has a badge hanging around its neck, which can represent a variety of things like passports, travel passes, and similar items. Of course, travel was restricted (and still is for many folks). So, this serves as a reminder that these times will soon pass, and opportunities to explore the world are on the horizon, soon to be enjoyed.



This little figurine is an excellent, subtle way to express your love and dedication to your loved one, despite the hardships you may have lived through in 2020. No matter what comes your way, you and your SO will stick by each other's side and emerge on the other side of this time stronger than ever.
Home Décor Gifts for Introverted Cat Enthusiasts
One of the most commonly held beliefs about the differences between cat and dog owners is that the former are more introverted. This is in part due to cats' calm, independent demeanor. They are less needy than dogs, almost always content with staying indoors, and more than happy to keep their owners company on quiet days inside.
This widespread belief isn't just everyday knowledge but based in psychology. Research into each demographic's personality profiles showed that cat owners are more likely to keep to themselves, even in their living arrangements.
The survey revealed that cat owners were about 30% more inclined to living alone and had much higher chances of living in either an apartment or a flat. The study further profiled these individuals to be more "bashful" and "unaggressive" than their dog-owning counterparts.
Whether any of this is true for your SO, this super cute, framed illustrated photo is the perfect token that affectionately represents all these stereotypes and truths. Plus, the mention of tea is perfect for the introverted spirit! It's an excellent symbol of a quiet life, contently spent with a beloved cat indoors, enjoying a warm, soothing beverage.
When you gift this to your lover on Valentine's Day, consider either suggesting that they hang it in their coffee and tea nook or hang it there yourself and surprise them on the big day. Such surprises are among the best of the best Valentine's day gift ideas and easy to pair with a box of chocolates and bouquet of roses.
An Arts and Crafts Cat Gift Basket for Your Lover
Quality time is one of the best gifts you could get someone you love on this special day. (And no, it's not any less valuable to your SO now that you've spent almost a full year together in quarantine!)
More than anything, people just want to be reminded that they are cared for and loved, and that their partners have paid attention to their values and character. One of the best ways to demonstrate that you've not only done that but want to continue doing this for your beloved is to invite them into more quality time together.
The key to doing so is to incorporate their interests and hobbies all into one romantic relaxation session, sip-and-paint style. Now, you don't have to restrict your arts and crafts session to only one type of art. Instead, put together a gift basket to show just how deep your knowledge of their simultaneous cat obsession and art appreciation goes.
What to Put in Your Valentine's Day Gift Basket
Purrty Presents has got you covered for everything you need in a cat-focused, artsy V-Day celebration. Here are a few items you can include in your SO's Valentine's Day cat gift basket:
This is the perfect low-stakes, easy-to-craft item for your casual romantic celebration. You and your lover can craft kitties that are either stretching with their paper bums in the air or sitting with the tail wrapped around their bodies. Choose either black or white and enjoy this simplistic yet elegant design for your DIY decor.
Want a different creative spin on your Valentine's Day cat-themed arts and crafts project? Choose the DIY Cat on Moon Sculpture as well to display in your bedroom and encourage sweet, kitty-centric dreams.
Purrty Presents offers several designs that are all very easy to follow. The canvas displays numbers that show where to paint specific paint colors, so you can replicate beautifully artistic depictions of the kitties you love so much. Each canvas comes in a full, ready-to-paint package, complete with acrylic paints, brushes, and reference photos. Options include:
A silly grey cat wearing circular sunglasses with a starry galaxy displayed on the lenses.
A breathtaking black cat partially hidden behind a white flower and light blue mist.
A profile shot of an adorable kitten looking up into the blue sky.
An overhead photo of the sweetest little tabby kitten, snoozing away with its front legs on either side of its face.
A great picture of an adult grey cat lounging on a sofa, looking out into the distance.
Wine is a popular beverage shared on Valentine's Day. It's become a staple of V-Day celebrations worldwide, frequently served with chocolate or over dinner. Scientists have even reported that the two together are "good for the heart" on this special day. You can thank the antioxidants that support heart and liver health, among other benefits.
Of course, you should only include this in the basket for your special someone if they are not opposed to alcohol.
You can't get too far into Valentine's Day without gifting your SO chocolate! Sharing this treat
goes far back into human history
, from the Mayans and Aztec's to, to its use among French royalty as an aphrodisiac, to when it was popularized by Richard Cadbury in the 1860s for romantic celebrations. Pop this into the gift basket to round out your romantic quality time.
Valentine's Day shopping is quite simple when you think about it, especially when you're looking for gifts for cat lovers. With this list of clothing, home décor, and arts and crafts cat gift basket items, you're sure to win your SO's heart all over again.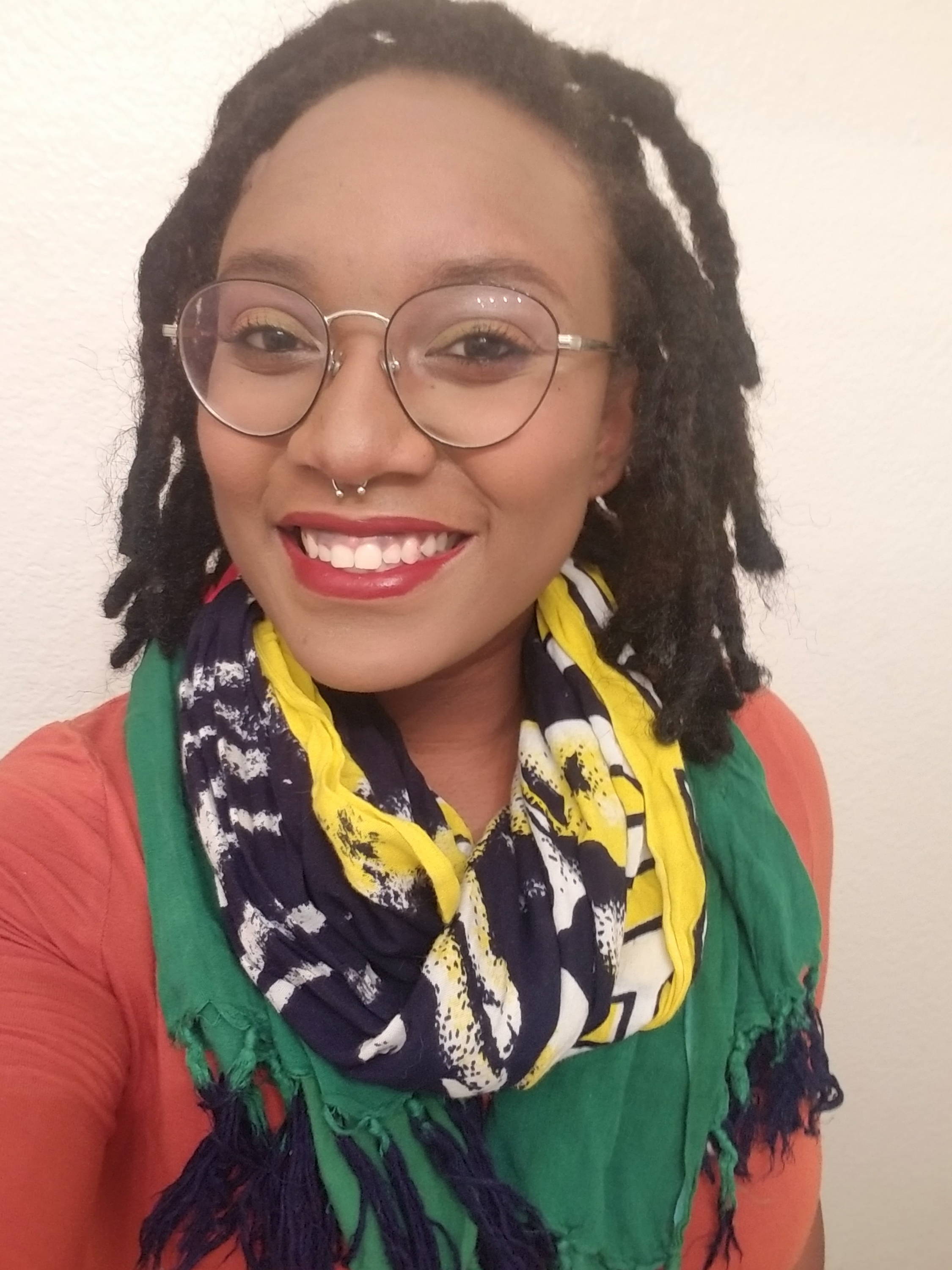 Jazmin "Sunny" Murphy began writing informal scientific content on nature and animals in 2015. Four years later, she launched her freelance career as a digital content and copywriter. This work merges her academic perspective, rooted in her B.S. Zoology, and professional experience as a veterinary tech, university research assistant, and more with relevant marketing, SEO, and engagement techniques across various industries. Jazmin now covers pet care, pest control, cannabis, outdoor recreation, STEM research and news, and product reviews across several niches.