About

23% of Americans

have admitted that their friends are not always the best at giving Christmas presents. You may be one of the unlucky people stuck in this quarter of the population and not even know it! To ensure that your gifts wow your loved ones this year (without breaking the bank at the same time), you may need a bit of help in finding the perfect presents under the low cap of $20.
What are some gift ideas under $20 for Christmas? What are some gift ideas under $20 for Christmas? The best gifts under $20 for this 2020 holiday season include practical kitchen items, matching couples' attire, jewelry, and decorative accessories for upcoming festivities. These are all great ways to express your love for others and clearly signal your enjoyment of the quality time you spend together.
With so many options to choose from, it's tough to decide which items would best suit your loved one. Yet, you can narrow down your options by incorporating their precious feline fur-baby. Then you can ensure that you'll choose the purrfect present that is guaranteed to stand out from all the others. Below you'll find some of the best gift ideas under $20 that are sure to make your recipient's heart sing.
Cooking is one of the most widespread hobbies throughout the nation. While it offers people of all ages an avenue to express their boundless creativity, it is also the perfect opportunity to spend quality time with loved ones and teach children responsibility and how to care for themselves by putting a meal together.
Luckily, this activity is booming in popularity, with
82% of families
across the country opting for home-cooked meals instead of eating out.
Most of these families
are doing so for nearly the entire week, as more than 33% of them cook at home more than five times weekly, and over 37% do so between three to five days out of the week.
Some of the best gifts you can give to your family are items that help everyone gather 'round the dining table (and keep their kitchens clean once all is said and done!).
At Purrty Presents, you will find everything you need to spend fulfilling quality time with your loved ones in the kitchen, all while incorporating their adoration for their beloved feline companions. Some of the best kitchenware for cat-lovers include:
Also known as "placemats," these are the unsung heroes of household cleanliness during mealtime. They are
vital for protecting furniture
that may be vulnerable to staining or similar damage. Although adults can certainly benefit from using this kitchenware, families with kids would do best with these cat-themed mats.
Just like placemats, coasters are an essential part of maintaining your furniture's aesthetics while feeding your family. Kids and adults who share an affinity for kittens will love these coasters and sincerely appreciate your help in caring for their home furnishings.
People tend to
eat a lot more during the holidays
, meaning that there will be lots more dishes to clean during this time. Help your loved ones out with this task by offering them cleaning tools that will infuse a bit of fun and cuteness into their after-dinner routine. These feature a more abrasive layer on one side to help clear away stubborn grime.
Got a cat-loving coffee drinker in your life? They may have already received a bunch of kitten-themed mugs to help wake them up in the mornings, but most people tend to overlook the necessity of a stirring spoon for this beverage. Take a unique approach to fulfill your caffeine enthusiast friends by gifting them this neat set of spoons.
Whether you're buying gifts for your family, a friend, or your significant other, kitchen items are always a top go-to Christmas gift. They are the perfect present to express how much you love spending time together over a meal, yet are also practical (and who doesn't love a useful gift?).
Matching Couples' Outfits
Sure, it may seem cliché to get you and your lover matching outfits. Still, psychologists have shown that such coordination has more significance than you might think. Once people get further along in their relationship – typically at the six-month mark – the habit of synchronizing attire becomes more frequent and can even happen subconsciously.
Now, doing this on purpose is not a bad thing. In fact, it might even bring you two closer together, especially if you infuse your mutual love for cats into your outfits of choice. (Plus, if you're struggling to find the perfect present for your boyfriend, this is one of the best Christmas gifts in 2020 for him you can snag. It'll make you both happy and isn't going to break the bank!)
According to Dr. Nikki Goldstein, a relationship expert and sexologist with a rich academic background in psychology and human sexuality, matching outfits is a
natural effort to "fit in"
with your significant other.
Expert stylists also say that creating a cohesive look between you and your partner is an instinctive, ongoing process. You and your partner will inevitably influence one another's style as your relationship grows stronger.
If you've noticed that you and your partner have been matching outfits more often lately, and you want to give a nod to how much you appreciate your aesthetic cohesion, it's time to bring the Purrty Presents' "cat dad" and "cat mom" set into your wardrobe.
These shirts are a great way to show that not only are you two in a strong relationship, but that you even have a little "family" going, as you and your loved one are the "mom" and "dad" in your fur-baby's life.
It's a subtle yet effective way of expressing your confidence in your bond and displaying that sureness to the world. How so?
Experts say
that couples who share a pet together tend to have more solid relationships (thanks to the typical challenges and responsibilities of owning a pet), and are more likely to stay together in the long-run.
Put your love and commitment on full display by dressing you and your partner in these adorable outfits this holiday season!
According to recent studies, almost
half of women (47.4%)
across the United States prefer to get jewelry as gifts during the holiday season. This was the top choice among those surveyed, to which a close second was time off work, followed by gift vouchers to their favorite stores (perhaps to buy more jewelry!).
Further, most people these days (especially in 2020) are more comfortable doing their Christmas shopping online. This way, you don't have to deal with the crazy holiday crowds. Plus, perusing through available items is significantly faster than visually scanning all a stores' shelves.
Still, you may not be working with a tight budget and can't go all out and spend the average $120+ for your spouse or significant other. Instead, you can meet your lovely lady's expectations with the convenience of remote shopping by opting for a beautiful gift from Purrty Presents' jewelry selection.
Some unique pieces you can find here include:
These gorgeous, high-quality earrings are crafted with the utmost care and your lover's beauty and joy in mind. You can purchase the beautifully black, sparkly jewels, molded into the shape of a cat's head,
on their own
, or in a full set with leopard-print jewels to add a bit of pop to her look.
Note:
These earrings are available to any woman looking to add some glam to her look, no matter where she is in the world. Plus, they are nickel and lead-free, so you don't have to compromise health and safety for beauty.
Does your girlfriend or wife prefer to avoid wearing glittered jewels? Don't worry; you still have lots to choose from to help her express some of her personality in her attire. One of the cutest items you can get her are the cat vintage earrings. These will dangle from her ears with whichever depiction you believe will best complement her love of kitties:
Adorable black kitten with endearing, beady eyes

Little tabby kitten sitting innocently

Funny, grumpy-looking adult cat lying down

Lovable grey cat face with whiskers

Silly black cat playing the banjo

Technicolor sitting kitten
Affectionate gestures that show you care about your girlfriend's affinity for style and jewelry do not have to be expensive. It's one of the simplest yet meaningful gifts under $20 for her that shows how much you adore her love for kittens and her beautiful looks, all with one gift!
Party Accessories for the Next Get-Together
Last year, a nationwide survey found that the vast
majority of people (74%) opt for a "wegift"
when looking for the perfect presents during the holidays. A "wegift" is a type of present that is beneficial not only for the primary recipient but for others as well (ideally, this would include the giver, too).
Three out of every four people choose to buy items that they can enjoy alongside their friends. Further, 22% of them specifically plan on "reaping the benefits" of the presents they give out to their loved ones.
Even if you're not buying for your friends but a spouse instead, you can still opt for something that helps you both when you host others at your home or go out with friends. This is a highly common practice, given that over 62% of husbands or wives plan on getting a "wegift" for their other half.
What better way to celebrate community and spend time together than getting items that you can use together during parties? Many people are eagerly awaiting their next chance to gather with their friends at a casual kickback. This said, party and other celebratory décor may be among some of the most popular Christmas gifts in 2020 during the transition back to social normalcy.
Why not show your loved one how excited you are to spend time with them in the future by helping them plan the next party theme? Of course, the theme should be nothing other than their favorite animal (or the fur-baby they have at home): cats!
Purrty Presents offers some of the most adorable cat-themed party décor available on the market. Some of the best items in the store include the following:
This full decoration set puts the "animal" in "party animal!" This collection features all the pieces listed below, each of which are donned with adorable and hysterical photos of kitties (and all of them are less than $20!):
24 cupcake toppers that display a variety of cat faces, all of them with a party hat atop their heads.

Five 12.8 cm (5") x 8.5 cm (~3.3") x 22 cm (~8.7") gift bags portraying a group of four adorable kittens sporting their party hats. The bags also have sweet little paws forming the kittens' background.

Eight paper cups with the cutest portrait of a cat encircled in a blue oval frame.

Eight 22.86 cm (9") paper plates with a funny grey cat's face.

Twenty 33 cm (~13") x 33 cm (~13") pink napkins decorated in tiny cat paws, with the most adorable kitten's face in the center, looking snazzy with the cutest blue bowtie.

One party banner with various cat facial expressions, from silly to surprised to grumpy. All the cutout faces have their own party hats, and measure 19 cm (7.5") x 12 cm (4.7") in size.
One of the simplest, most budget-friendly ways of showing your loved ones you can't wait to attend another party with them is by giving them a way to keep everyone's glasses organized during the festivities. At the next gathering, many people may want a drink in hand, so help keep everyone safe with these adorable tags to help identify individual cups.
Buying a Christmas gift doesn't have to be stressful and expensive. In fact, it can be a fun opportunity to not only shower someone else in love and affection, but strengthen your bonds by getting them something you can both enjoy together.
With these budget-friendly gift ideas under $20 for Christmas, you are sure to find the perfect Christmas gift for the people in your life without overspending (and leaving room for New Year's presents!).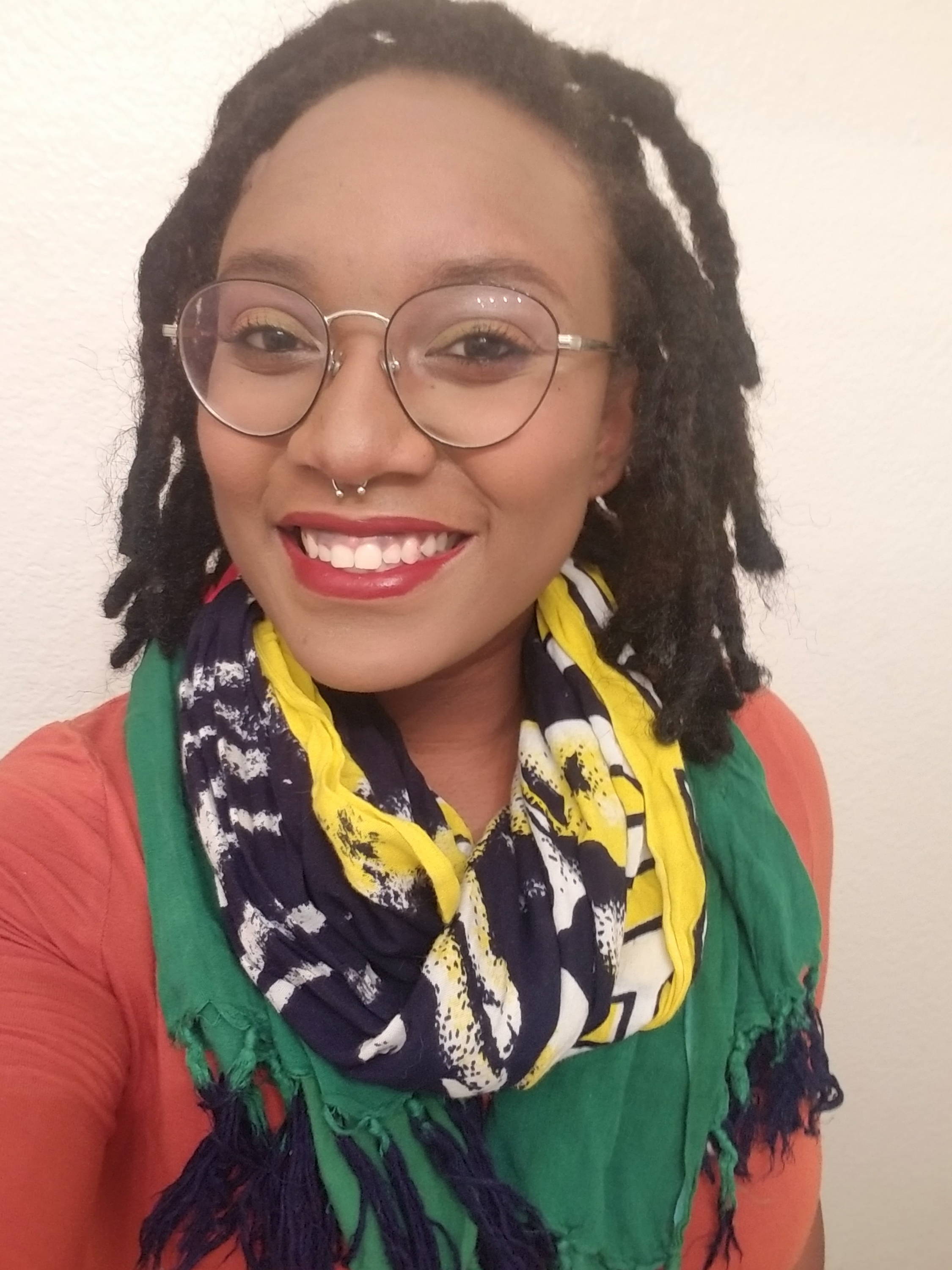 Jazmin "Sunny" Murphy began writing informal scientific content on nature and animals in 2015. Four years later, she launched her freelance career as a digital content and copywriter. This work merges her academic perspective, rooted in her B.S. Zoology, and professional experience as a veterinary tech, university research assistant, and more with relevant marketing, SEO, and engagement techniques across various industries. Jazmin now covers pet care, pest control, cannabis, outdoor recreation, STEM research and news, and product reviews across several niches.